Most dancers are taught from a young age that no matter what happens onstage, the show must go on! Costume rips? Don't stop dancing. Forget the choreography? Don't stop dancing. Fall down? Get back up, but for the love of all things holy, don't stop dancing!

Anna White, teacher and studio director at Melinda Leigh Performing Arts Center in Mobile, Alabama, breaks down how she conveys this message to her students.
---
"Keep Dancing!"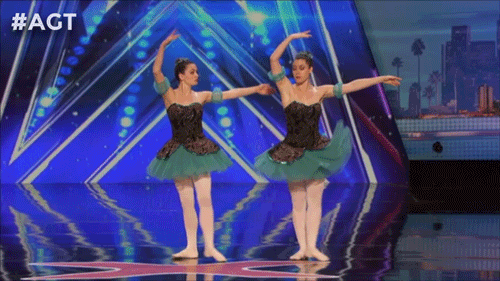 Giphy
"Starting with our youngest dancers and up through our most advanced performers, we constantly repeat the phrase 'keep on dancing!' We throw out scenarios when an opportunity arises in class that stress that as long as there's music, continue dancing. For example, if little Sarah's shoe comes untied and she walks to us during class to tie it, we remind her that she must 'keep on dancing!' until we have a break in the music. After a few weeks of this, you can often hear the dancers telling each other 'don't ask her to fix your skirt now; just keep on dancing!'"