The first thing you notice about Melanie Moore is that she's an incredible dancer, with superhuman lines and an engaging performance quality. The next thing you notice is her modesty, as she expresses her gratitude for those who have taken a chance on her. But clearly, she's earned all the success she's garnered. Since her Season 8 win of "So You Think You Can Dance," she's danced with Travis Wall's Shaping Sound and made a name for herself on Broadway, originating the role of Peter Pan in Finding Neverland and currently playing Ermengarde in the revival of Hello, Dolly! Moore hopes to one day act in a play and have a solo song in a Broadway show. To that end, she's immersed herself in voice lessons, believing the greatest way to improve is to constantly challenge herself to try new things.
---
1. On landing her first Broadway show:
"When I auditioned for Finding Neverland, my attitude was, 'What have I got to lose?' Mia Michaels was the choreographer, which was exciting because I'd worked with her before, but other than that I didn't know what to expect. They asked me to come prepared to sing a British pop song, so I sang 'Stop' by the Spice Girls and I performed with hand gestures. Everyone was so surprised by that random burst of choreography. They didn't know what to do with me. Luckily, they gave me the job."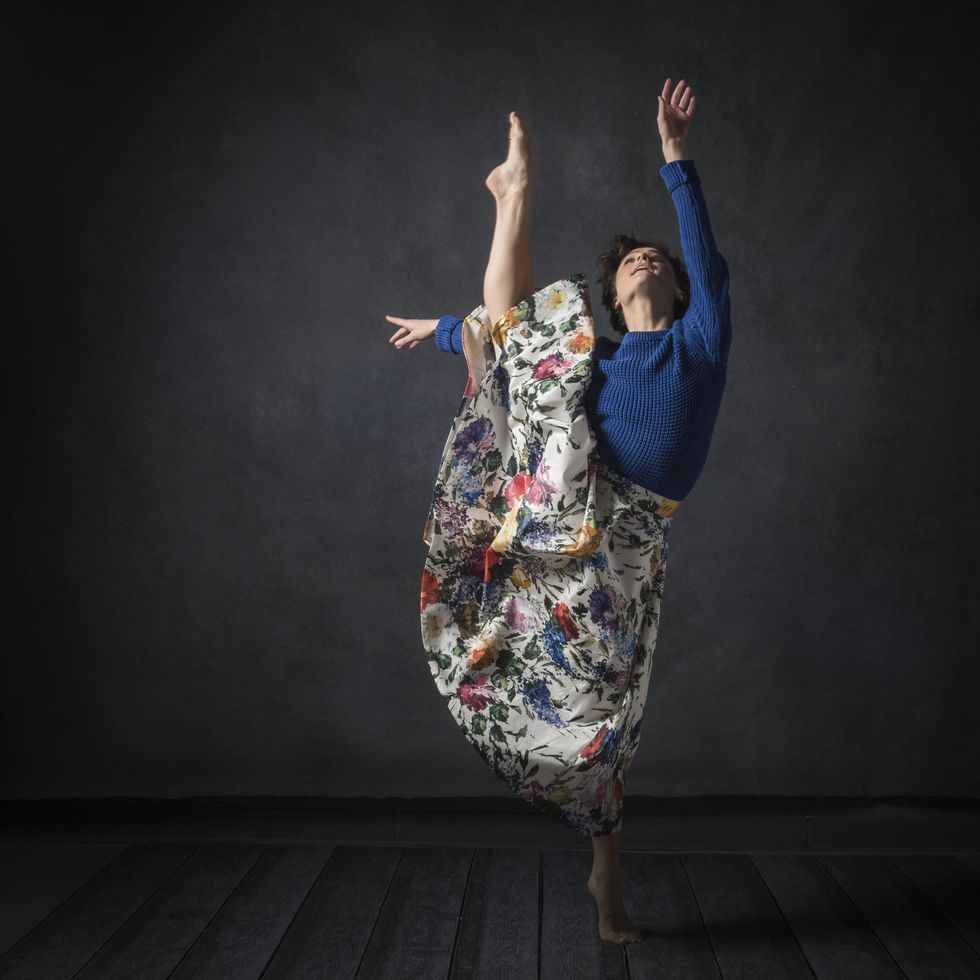 Photo by Susan Stripling (courtesy of Moore)
2. On striking the right chord:
"When I left Finding Neverland, I got to help Mia recast my part. Being on the other side of the table, I realized how much a choreographer can pick up on a performer's energy. It's important that dancers learn to toe the line between wanting a job and being desperate. If we're fighting to be seen or panicking that we might not be good enough, choreographers can see that. That's not the energy anyone wants to bring into a show."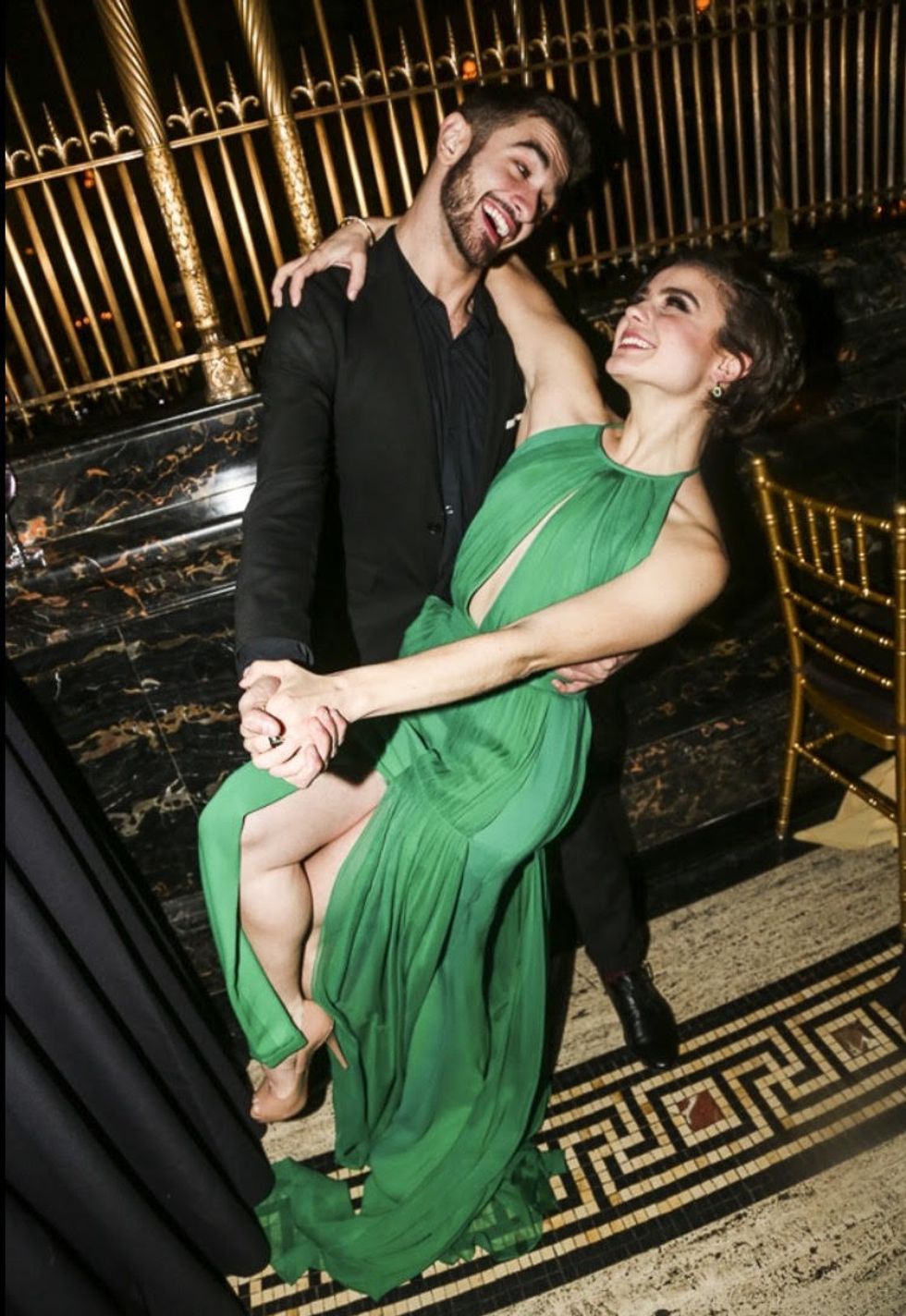 Moore and Ricky Ubeda at the "Fiddler on the Roof" premier Photo by Bruce Glikas (courtesy of Moore)
3. On making lemonade from lemons:
"I'd always dreamed of being in Cedar Lake Contemporary Ballet. I auditioned for the company twice before it dissolved [in 2015] and was cut at the end of the audition both times. It was really hard for me at the time, but I redirected my plans and took a chance on auditioning for some Broadway shows instead. If that company had been my only end goal, I would be devastated about my current life's trajectory. I've learned not to set expectations for myself that are totally inflexible. Don't limit yourself."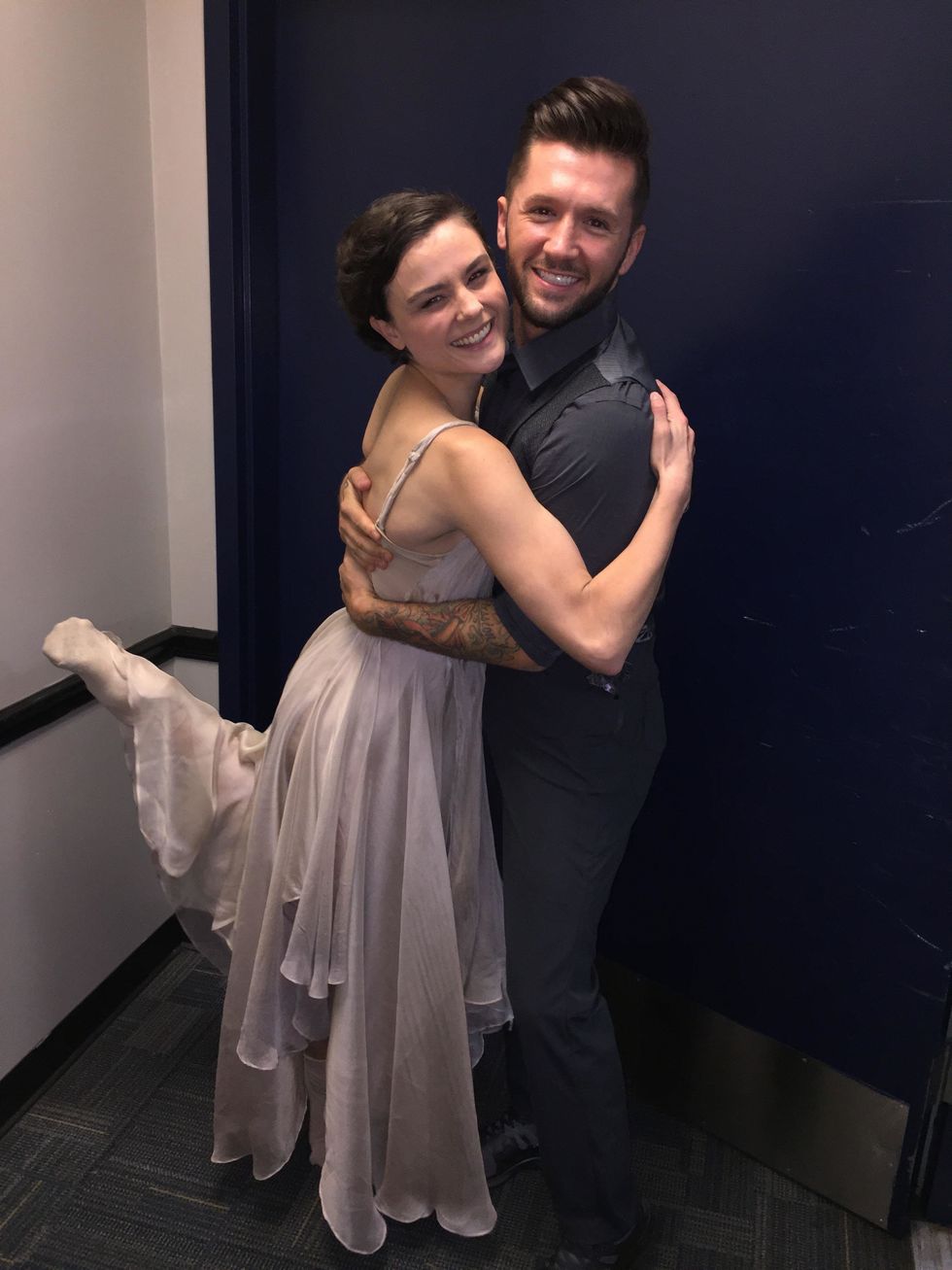 Moore at Rehearsal with Travis Wall for the 2016 Country Music Awards(courtesy of Moore)