Last July, Devon Teuscher became a principal with American Ballet Theatre. ABT artistic director Kevin McKenzie called her into a meeting and told her, "I think you've done wonderful work—I'd like to promote you." Surprisingly, Teuscher's first thought was, "Are you sure?" Despite having proved herself by climbing the ranks of the company for 10 years, she still felt nervous about her new role. "I had been dreaming about this since I was 8 years old," she says. "But the responsibility that comes with being an ambassador for the company—really, a face of the company—felt like a huge amount of pressure."
Watching her onstage, it's easy to see how the title of principal suits her long lines, elegant strength and crisp technique. Next month she debuts her dream principal role—Juliet in Romeo and Juliet at Metropolitan Opera House.
---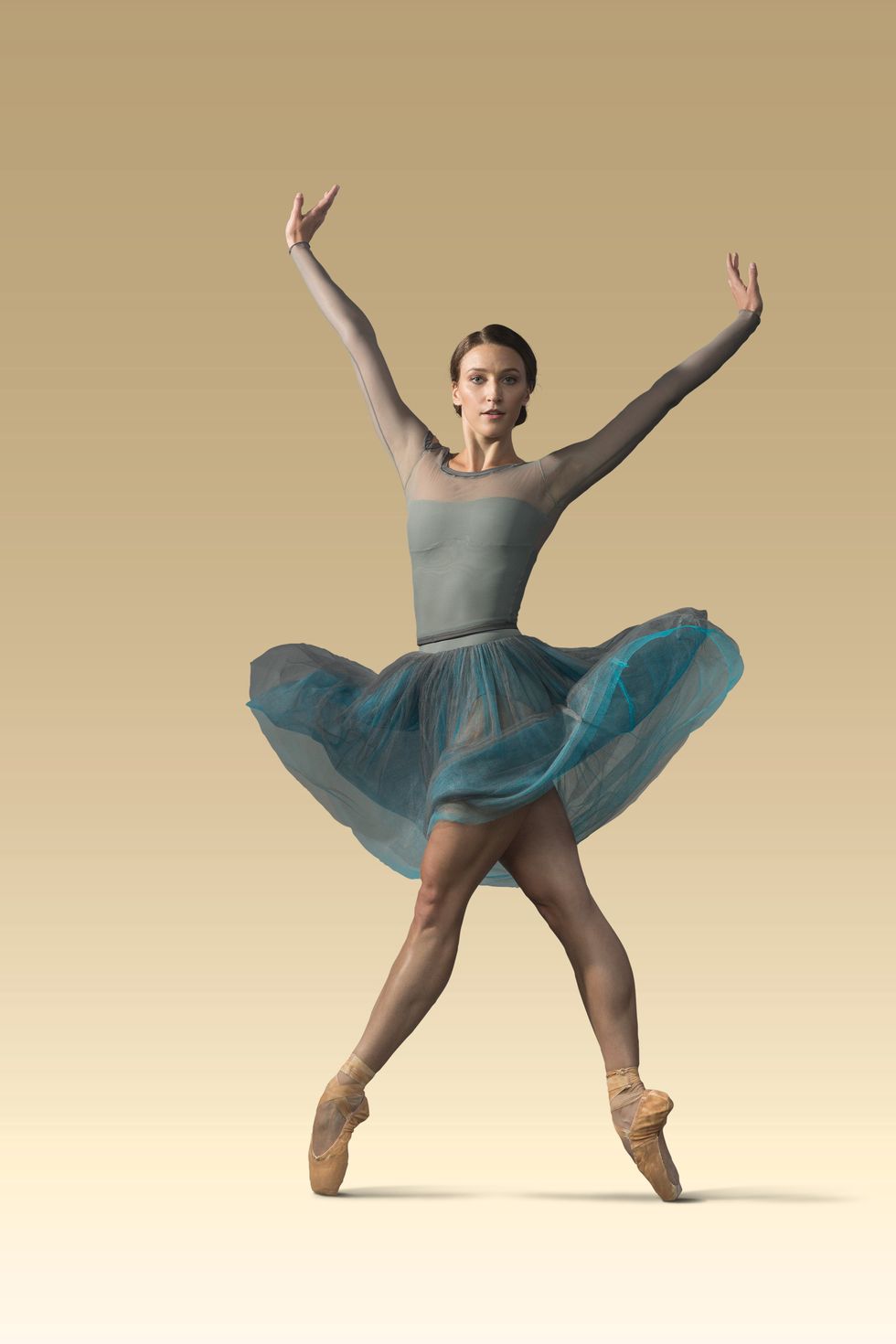 On where to go from here "I hadn't dreamed past this. Up until this point, someone else had defined my goals for me. Someone told me to work to be promoted to corps, then soloist, then principal. Nobody told me what I was supposed to do once I got here. The day I was promoted, I told [ABT resident choreographer] Alexei Ratmansky my concerns, and he gave me great advice. He said, 'Now is the time to find out who you really are as an artist. I've seen so many dancers make it to principal and settle—don't do that. This is where self-motivation comes into play. Whatever you do as a dancer now is entirely up to you.' It's exciting that nobody is providing my goals for me. I get to decide what I really want to say as an artist."

On becoming her own Juliet "I never thought I'd get to do Juliet. I've watched a lot of petite women do the role at ABT, but I never saw someone who was my size [5' 7"] do it. When I was cast in the role, it was incredible, but it came with an onslaught of insecurity. I dealt with that by recognizing that I've been given this role for a reason. So, I'm going to make choices with this role that are true to myself. I'm going to use all my skills that I know make me incredible, and I'm never going to try to be someone else's Juliet."
On keeping dance about joy "From the very beginning, my mom told me to dance only as long as it was fun. If I ever had a tough thing happen at dance she would ask, 'But is it still fun?' And I would always be able to say yes. I knew I had the option to step away from it all and live a normal life if I wanted to. To this day, I give myself that out. If it ever stops bringing me joy, I can always give it up and do something else. This job is too hard to do if you don't love it, and success comes from loving it." DT